We strive to provide you with the highest quality rigid fridge magnets available.
See below to see what sets ours apart.
If you don't see what you are looking for, please ask.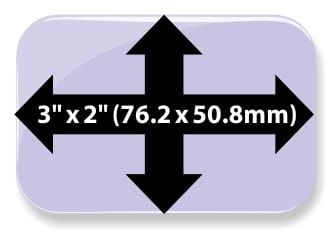 Our popular rigid fridge magnets are 3″ x 2″ (76.2 mm x 50.8 mm) making them perfect for photographs, graphics, or text. They can be made in portrait or landscape orientation to suit your requirements.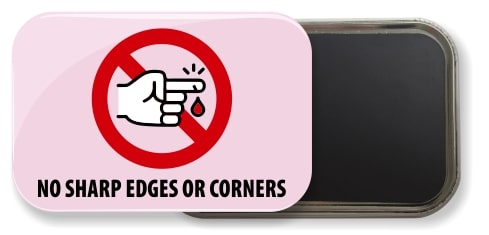 Unlike many metal fridge magnets on the market with exposed sharp edges or corners, our rigid magnets have smooth rounded corners with no sharp edges or corners inside or out. This is especially important in a retail environment where traditional sharp square corner magnets or unfinished edges can cut staff and visitors, especially children. In addition, rounded corners give the magnets a professional and finished appearance.

Our rigid steel refrigerator magnets are made in-house for fast turnaround.
The minimum order per design is only 25.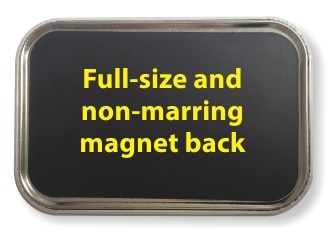 Our rigid magnets feature a full-size non-marring back to reduce the risk of scratching. They can support a letter-size sheet of paper on a refrigerator.
Our rigid steel fridge magnets are heavier and thicker than many others making them appear more prominent and substantial on a fridge. This coupled with their smooth tactile feel increases their perceived value.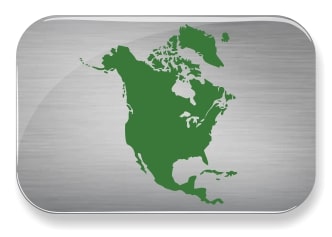 Unlike knockoffs using offshore materials, our rigid steel refrigerator magnets are made using the highest quality North American steel. You and your customers will appreciate the difference.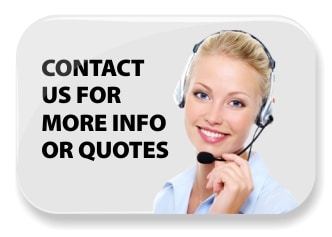 Please contact us if you have questions or would like a quote on custom rigid refrigerator magnets.